Bullish Flag
was formed on 07.07 at 17:01:05 (UTC+0)
signal strength 3 of 5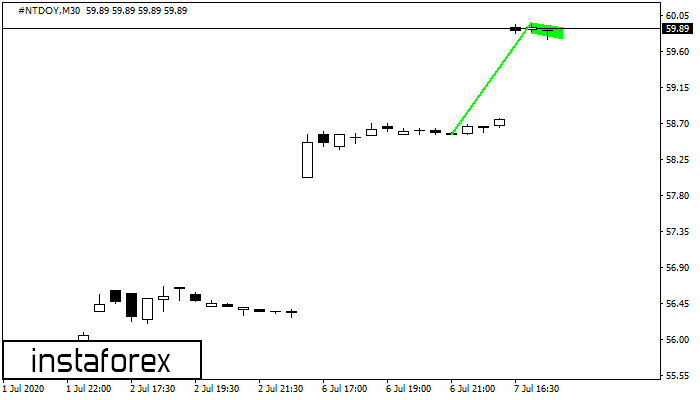 The Bullish Flag pattern has been formed on #NTDOY at M30. The lower boundary of the pattern is located at 59.83/59.77, while the higher boundary lies at 59.97/59.91. The projection of the flagpole is 141 points. This formation signals that the upward trend is most likely to continue. Therefore, if the level of 59.97 is broken, the price will move further upwards.