Bearish Symmetrical Triangle
was formed on 21.07 at 01:45:08 (UTC+0)
signal strength 3 of 5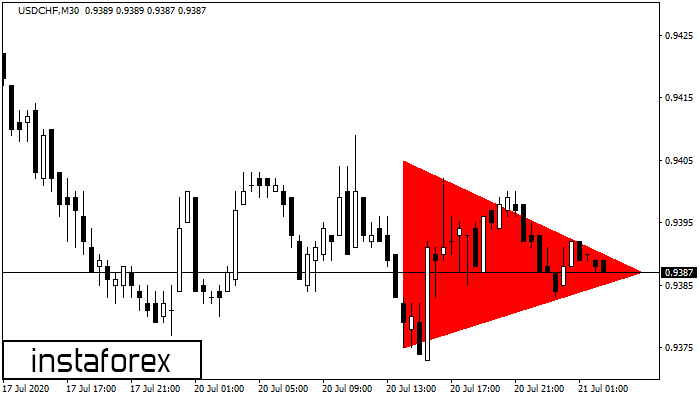 According to the chart of M30, USDCHF formed the Bearish Symmetrical Triangle pattern. This pattern signals a further downward trend in case the lower border 0.9375 is breached. Here, a hypothetical profit will equal the width of the available pattern that is -30 pips.