Bullish Symmetrical Triangle
was formed on 23.07 at 19:00:30 (UTC+0)
signal strength 3 of 5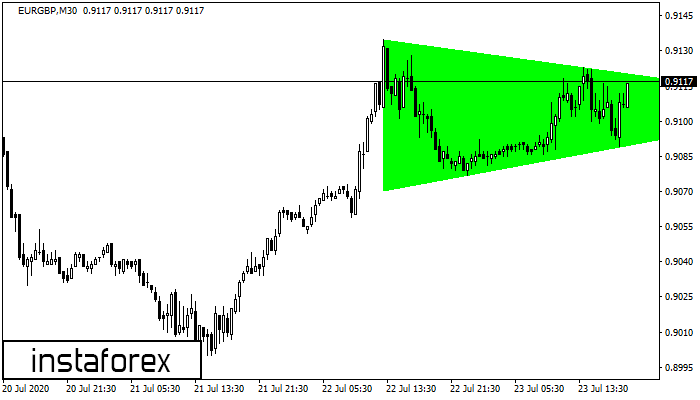 According to the chart of M30, EURGBP formed the Bullish Symmetrical Triangle pattern. Description: This is the pattern of a trend continuation. 0.9135 and 0.9070 are the coordinates of the upper and lower borders respectively. The pattern width is measured on the chart at 65 pips. Outlook: If the upper border 0.9135 is broken, the price is likely to continue its move by 0.9137.