Bullish pennant
was formed on 23.07 at 19:25:30 (UTC+0)
signal strength 3 of 5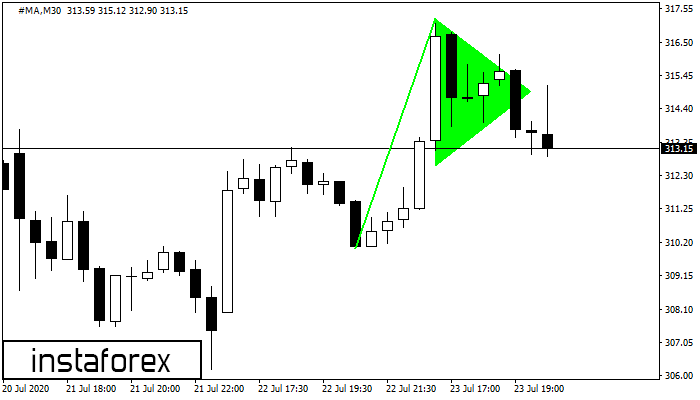 The Bullish pennant graphic pattern has formed on the #MA M30 instrument. This pattern type falls under the category of continuation patterns. In this case, if the quote can breaks out high, is expected to continue the upward trend to level 317.56.