Double Top
was formed on 29.07 at 18:00:27 (UTC+0)
signal strength 1 of 5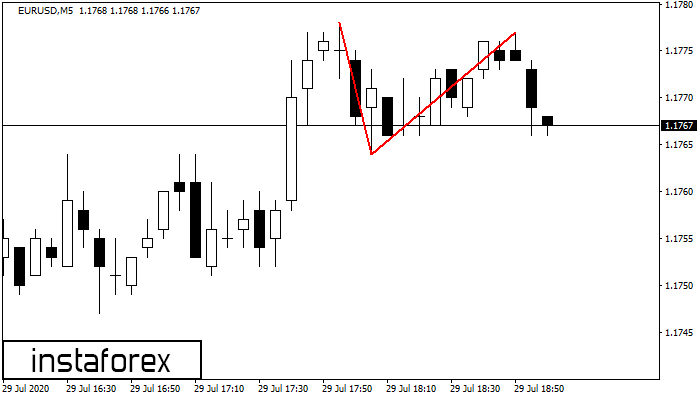 The Double Top reversal pattern has been formed on EURUSD M5. Characteristics: the upper boundary 1.1778; the lower boundary 1.1764; the width of the pattern is 13 points. Sell trades are better to be opened below the lower boundary 1.1764 with a possible movements towards the 1.1749 level.
The M5 and M15 time frames may have more false entry points.